Medical Clinic Jacksonville IL
Welcome to Collaborative Medical, an integrated medical clinic in Jacksonville IL that focuses on the whole person, addressing physical, emotional, and spiritual aspects of health and wellness. We are dedicated to providing personalized care that is tailored to each patient's unique needs.
Collaborative Medical
Our clinic offers a wide range of integrative medical services that combine the best of conventional and alternative medicine. Our team of healthcare professionals is highly trained and experienced in a variety of integrative medicine modalities, including but not limited to:
Physical medicine and rehab: We use clinical proven methods to address and reverse the chronic underlying conditions that are causing you pain and discomfort.
Injections (Ultrasound Guided): We use ultrasound guided injections to provide the latest Human Cellular Tissue Products as well as PRP that have shown high clinical efficacy for your Joint, Knee, Shoulder, and Hip conditions. We also provide an array of trigger point injections to break up stubborn scar tissue caused by all chronic musculoskeletal conditions.
Functional medicine: We use a functional medicine approach to identify the root cause of health issues and develop personalized treatment plans that address the underlying imbalances in the body.
Nutritional counseling: We provide individualized nutritional counseling to help patients achieve optimal health through diet and lifestyle modifications.
Weight Loss: Our highly effective leaky gut functional medicine protocol will have your guts feeling like new and as a happy side effect you'll be losing weight in no time.
Body Contouring: We also offer two different forms of body contouring to help rid your midsection and problem areas of those stubborn fat cells.
Aesthetics: Our medical provider will address all of your aesthetic needs, utilizing an array of toxins and fillers.
Do You Suffer From Chronic Pain?
At Collaborative Medical, we believe that healing is a collaborative effort between the patient and the healthcare provider. We take the time to listen to our patients and develop a comprehensive understanding of their health history, lifestyle, and goals. We then work with our patients to develop personalized treatment plans that address their unique needs and goals.
Our clinic is a warm and welcoming space where patients can feel comfortable and relaxed. We strive to create an environment that supports healing and wellbeing. Our team of healthcare professionals are dedicated to providing compassionate care that is focused on the whole person.
Thank you for considering Collaborative Medical for your healthcare needs. We look forward to the opportunity to partner with you on your journey to optimal health and wellness. Please contact us to schedule an appointment or to learn more about our services.
Collaborative Medical May Help...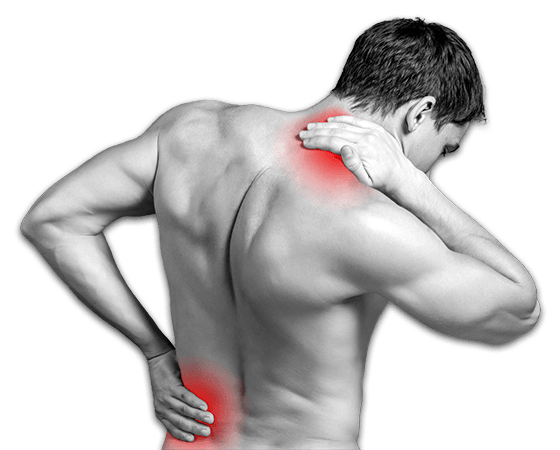 Why Our Approach Is Different

At Collaborative Medical, we offer an array of services not found in most healthcare settings. Our ability to offer the best in medical and alternative treatments in one location means that our patients have more options. Our team will work with you to develop a treatment plan that makes sense for you.

Make today the day that you change your life and your health. Schedule a free consultation today with our team so that we can get a better understanding of your needs. We will work with you one on one to help you overcome the pain you are experiencing.

---

Are you tired of feeling the way you're feeling? At Collaborative Medical, our team is ready to meet with you to discuss your needs. We will help to design a program that is right for you. We look forward to meeting you.